Who is a good digital marketer?
یک متخصص موفق بازاریابی در حوزه دیجیتال کیست (Digital Marketing talks- Mohamed ELDJENDOUBI with Soheil AARABI)
What are the essential skills for a digital marketer?0
During my conversation with Mohamed ELDJENDOUBI one of the top experienced digital managers of Renault Group, We talked around Digital marketing topics and questions. Here below you can see the related part of the video of our conversation where the topic was focused on essential skills of a good digital marketer.  I
چندی پیش گفتگوی در لایو اینستاگرام داشتیم. در بخشی از این گفتگو به همراه «محمد الجندوبی» یکی از مدیران ارشد فرانسوی با تجربه شرکت رنو به این سوال مشخص جواب دادیم. شاخه ها و مهارتهایی که بایست به عنوان یک متخصص بازاریابی دیجیتال به آن توجه کنیم و برای رشد کسب وکار در حوزه دیجیتال نگاه ویژه ای به آنها داشته باشیم.
در ادامه متن و ویدیوی این بخش از گفتگو رو می تونید بخوانید و ببینید. همینطور در انتهای این یادداشت میتوانید خلاصه ای از ترجمه ی این گفتگو رو به فارسی بخوانید و دنبال کنید.
First step: How to be visible on the top @ Google
Soheil: It is interesting for me to know what is your idea about key players of digital marketing skills as a daily activity in marketing? Which skills you should be familiar with or you have to be master on it as a digital marketer?
For example as a digital marketer when we are going to start a project or working with a company which type of activities we should know about them (& be tracked everyday)?
Mohamed: I will try to be short & straight to the point. For me a real good digital marketer is someone who is listening to what is happening online that means he is able to create a website with a great UX (User Experience) CX (Customer Experience). With SEO, you can find easily the website & keywords that you are looking for, so the visibility is clear. If we start a customer journey most of the people whether they bookmark a URL or whether they search, Google is there; the first trend that they meet every day so they will open google, and for that you need to be visible ON THE TOP!
Therefore, you must have a good SEO & guideline, so you need to know everything about SEO, even if you do not have to be an expert of SEO, but you need to understand how it works. When you are working for a brand, you need to know what is offensive & defensive when it comes to search topics.
For instance I give you an example if you use a generic word like "car" you are offensive because you are going against the competitors who are selling cars as well. When you are using your own keywords, for your models for instance Renault Kadjar, Renault Koleos, so on… you are defensive because you have to defend your scope, your house! Nobody is allowed to come and take your house! (Keywords)
So you need to be defensive & offensive at a good time!  First point was the "Search"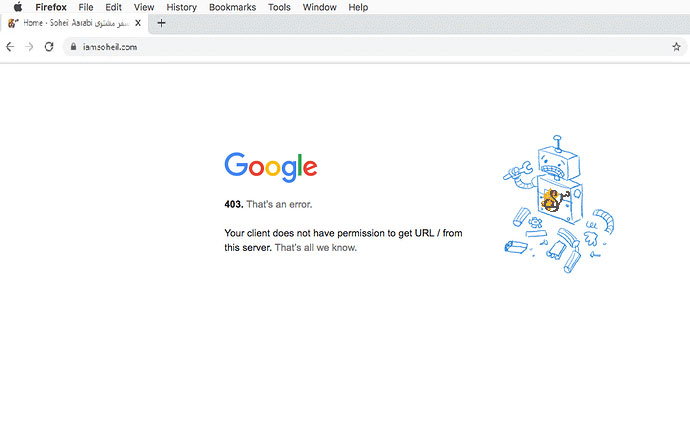 Second step: No mobile, No digital campaign
Mohamed: The second one that I would like to talk about is the navigation, user friendly, CX, sub-navigation, finding the right content, call to actions if you want with 2 or 3 clicks get the information that you're looking for. I
In addition, you need to have a connection with the social media networks. Because most of the people, most of all in Iran and in my region they are "Mobile social users" that means they go on the "Social Media" and they use it on the "mobile devices". Your website has to be responsive; it has to be mobile complied with adapted content to the mobile. This is key.  "No mobile, no campaign" I 
Soheil: Exactly! That is one of your famous sentences 😉 I
Mohamed: Yes, it is my punchline 🙂 So, No mobile, no campaign! You have to be complied with mobile.
Third Step: Define a great Content Strategy
Mohamed: Then you need to have a gateway to the social media networks. The gateway in the two directions, the one to go to social media and the other one to come back to your brand website, if you want. Moreover, we talk about Social media (as a brand) you need to have immersive contents; you should find some engaging contents. You know what I am talking about as a social media expert. (Pointing to my background in Renault Iran)
You should be able to find some good information (and right audiences) to interact with the brand, to see & listen what people is talking about, what are the latest posts that the brands just pushed, how can I interact with the brand. So, most of the time that people are talking about the brand generate 80% of the related content to the brand. Before it was the opposite 10 years ago, brands were generating 80% of the content around their names/products. Today, this is people generating contents. We call it Earn Media! We (as a brand) earned all these contents. I
We have to define a clear "content strategy" whatever it is on the website, on the social media…. you need to have a clear content strategy. I
It means, when you are a digital marketer, you know about the search, you know about the UX & CX, you know about social media networks, and you know about social listening. I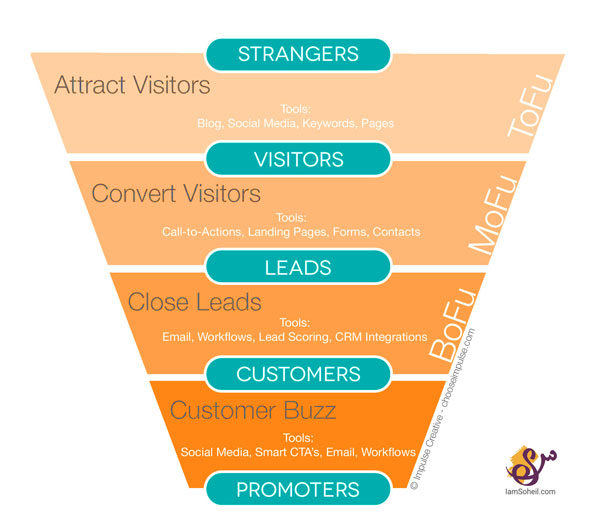 Forth step: To understand the purchase funnel
You have to be, let say very curious in a positive way. If you are not a specialist, you should be a good generalist, to understand the whole ecosystem of digital marketing from the beginning to the end of the "Purchase funnel" I
The begging (of the Purchase funnel) is creating the desire, showcasing the brand, raising & leveraging the brand awareness and the visibility of the brand. Then the second step is more about connecting to your prospects and customers. You can be connected with them by the social networks, web forms, CTAs,… and also you can connect with them also by the events. Because sometimes you may have some "Phygital action" That means physical + Digital! I
You can make some drive to stores action, or you can invite your customer to specific events that can be private or public. I
مهارت های اصلی و ضروری برای یک دیجیتال مارکتر ، یک متخصص بازاریابی دیجیتال چیست؟
An Specialist or an experienced generalist? I
I will not be long! Therefore, a marketer is a generalist. He can be specialized in two or three skills but today it is really seldom to find someone who is expert on all digital channels/levers such as e-commerce, social media, e-reputation, website, mobile, application, and so on… I
Then you should be in touch with your customer to create some kind of affinity with customers
مهارت های اصلی و ضروری برای یک دیجیتال مارکتر 
مهارت خوب شنیدن و گوش دادن به مخاطب در فضای دیجیتال 
تسلط بر استراتژی جستجو در فضای وب: آشنایی و فهم درست مهارتهایی همچون "کلمات و عبارات کلیدی" و "بهینه سازی موتورهای جستجو" . آشنایی با استراتژی بازاریابی تدافعی یا تهاجمی
آشنایی با مفاهیم و مهارتهای طراحی تجربه کاربری، تجربه مشتری، ناوبری روی سایت…
ارتباط و تعامل در شبکه های اجتماعی
تسلط بر طراحی و پیاده سازی استراتژی محتوا
توجه به کاربری موبایل و تطابق پذیری با موبایل
آشنایی و تسلط بر مفاهیم بازاریابی و استراتژی های مرتبط قیف فروش و بازاریابی
توجه به مفهوم «فیـجیتال» برآمده از ترکیب فیزیکی+دیجیتال؛ پتانسیل هم افزایی رویدادهای فیزیکی و امکانات دیجیتال   
اما این شاید تمام ماجرا نیست!
بنظر شما جای چه مهارت هایی در این لیست خالیست؟ چه مهارت هایی برای یک متخصص کاربلد بازاریابی در حوزه دیجیتال ضروریست که در این لیست از آن نام نبرده شده؟
حتمن در ادامه، بخش های دیگر از این گفتگوی جذاب و جالب را هم با شما در میون خواهم گذاشت. اما پیش از آن خوشحال میشم که جواب شما رو هم درباره این سوال مهم و کاربردی بدونم.
سهیل اعرابی- بهار 1400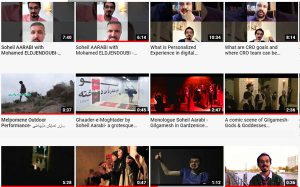 اگر این ویدیو و گفتگو برایتان جالب بود
Digital Marketing talks- Mohamed ELDJENDOUBI with Soheil AARABI
پیشنهاد میکنم حتمن نگاهی به کانال یوتیوب بندازین و ویدیوهای بیشتری آنجا نظرتان را جلب خواهد کرد.